I'm doing research for a project involving the history of transportation in New York City.  Naturally, one can't discuss such a history without talking extensively about Robert Moses.
I'm a big eBooks fan, but unfortunately, the books I was looking for on this particular topic aren't available in electronic form.  I received the physical manifestations of these books today, and I instantly realized yet another advantage of eBooks.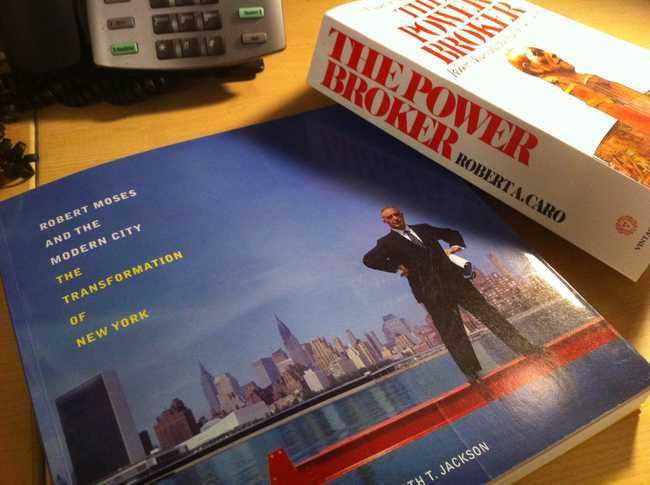 Thousand page tomes aren't quite so intimidating in electronic form.  Yikes!